FLOOD DAMAGE RESTORATION SERVICES
Whether you just have a couple of inches of water inside your home or office, or over a foot, Flood Damage is a very serious problem which needs to be taken care of as soon as possible. Just 2 or 3 inches of water sitting over your floor or carpet can destroy your carpet or wood flooring, baseboards, drywall, appliances, and more...
Whenever you are the victim of a flood, it is imperative to get help as soon as possible.
This is why our team of Flood Damage specialists is available to answer your call 24/7. Our response time on Flood Damage calls is 30 minutes anywhere from Hallandale to Boca Raton. Immediately after your call, we will dispatch a State certified flood technician to assess your flood damage and provide you with a quote. All our trucks are loaded with state-of-the-art flood water removal equipment to allow us to provide relief right away.
Time is of the Essence
Flood damage experts say that the worst damage to your property occurs when water has been standing for more than 48 hours. This is why it is so critical to act as fast as possible. The sooner we can start removing the flood water from your home or office, the less damage your property will incur.
In many cases, carpets, wood floors, rugs, and personal effects can be saved when treated with our state-of-the-art equipment within the first hours of flood water damage.
Flood damage and Mold Prevention
Another important reason to act as fast as possible when it comes to flood damage, is Mold. The longer you wait to remove the sitting flood water, the more likely it is that mold will develop and grow inside your home or office. Once mold develops, it become a health hazard requiring additional effort to remove which will create more cost. The sooner you act on your flood damage, the less expensive it will be to fix.
We have technicians available in Hallandale, Fort Lauderdale, Pompano Beach, Lighthouse Point, and Boca Raton.
Call RightNow for a Free Estimate at your location in the next 30 minutes
Request a Quote Now
Request a Free, No-Obligation Quote
The RightNow Advantage
Locally Owned Company with technicians in your area
All technicians are I.I.C.R.C certified
Water Damage Assistance Available in 30 minutes
Free Estimates means no surprise at the end
Service available 24/7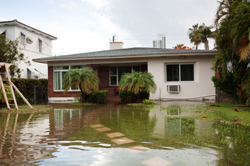 Our Services are Available in:
Miami-Dade: Miami, North Miami, Doral, Aventura, Bal Harbour, Sunny Isles, Opa Loca, Hialeah, and Miramar.
Broward: Hallandale, Hollywood, Dania Beach, Fort Lauderdale, Sunrise, Oakland Park, Lauderdale Lakes, Lauderhill, North Lauderdale, Lighthouse Point, Sea Ranch Lakes, Pompano Beach, Deerfield Beach, Margate, Coconut Creek, Parkland, Coral Springs, Weston, Plantation, Tamarac, Cooper City, Davie, Pembroke Pines, and Wilton Manors.
Palm Beach: Boca Raton, Delray Beach, Boynton Beach, Lantana, Lake Worth, Highland Beach, Hypoluxo, and Manalapan.